Arden Palace: rest for soul and body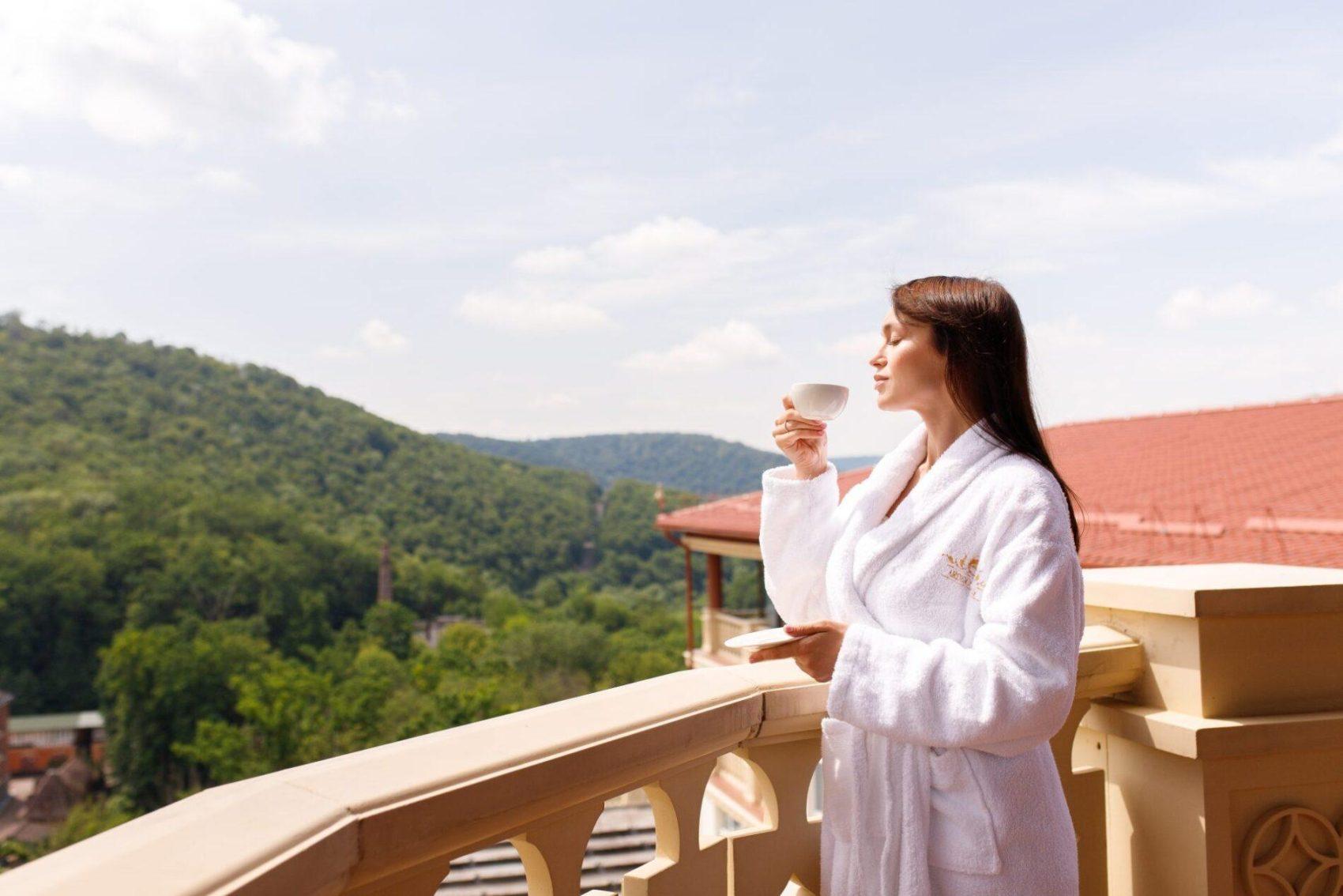 Arden Palace is a true paradise for those looking for the perfect holiday destination. Located in a picturesque corner of nature, our hotel offers impeccable service, luxurious rooms and many opportunities to restore physical and mental strength.
Arden Palace is known for its hospitable service and attention to detail. Each of our guests is a unique individual, and we strive to provide an individual approach to each one. Here you will find a wide range of services that will help make your stay unforgettable.
Arden Palace is an ideal place for those who want to get away from the hustle and bustle of the city and enjoy peace. Our hotel is located next to the forest, where you can walk along cozy paths, enjoying the fresh air and the beauty of nature.
Our rooms are a true masterpiece of luxury and comfort. Spacious, bright, with all the necessary amenities, they will become your second home during your vacation. Arden Palace offers different categories of rooms, among which each guest will be able to choose the one that perfectly meets his needs and wishes.
Luxury and comfort in the heart of nature
Located in a picturesque corner, Arden Palace prides itself on its uniqueness. Here you can feel the atmosphere of peace, immersed in the luxury of our spa center, where professional staff will take care of your physical and spiritual well-being.
Exclusive offers
When planning your trip to Arden Palace, don't forget to check out our special offers and packages. We regularly update our promotions to make your vacation even more pleasant and profitable.
SPA center - restoration of harmony of soul and body thanks to specially selected procedures.
Gastronomic adventures – our chefs will create culinary masterpieces for you, taking into account individual taste preferences.
Exclusive tours – explore the surroundings with our professional guides, discovering new horizons for yourself.
At Arden Palace, we understand the importance of details. From an individually selected pillow to a special menu in the restaurant - your vacation will be truly unforgettable.
We invite you to discover the magical world of Arden Palace - a place where rest becomes art, and every moment is filled with joy and harmony. Allow yourself the rest you deserve and you will understand why Arden Palace is the number one choice for those who appreciate quality, comfort and an unparalleled atmosphere of luxury.
We invite you to join the ranks of our satisfied guests. Arden Palace is not just rest, it is a philosophy of harmony and comfort.