Apartment "Arden"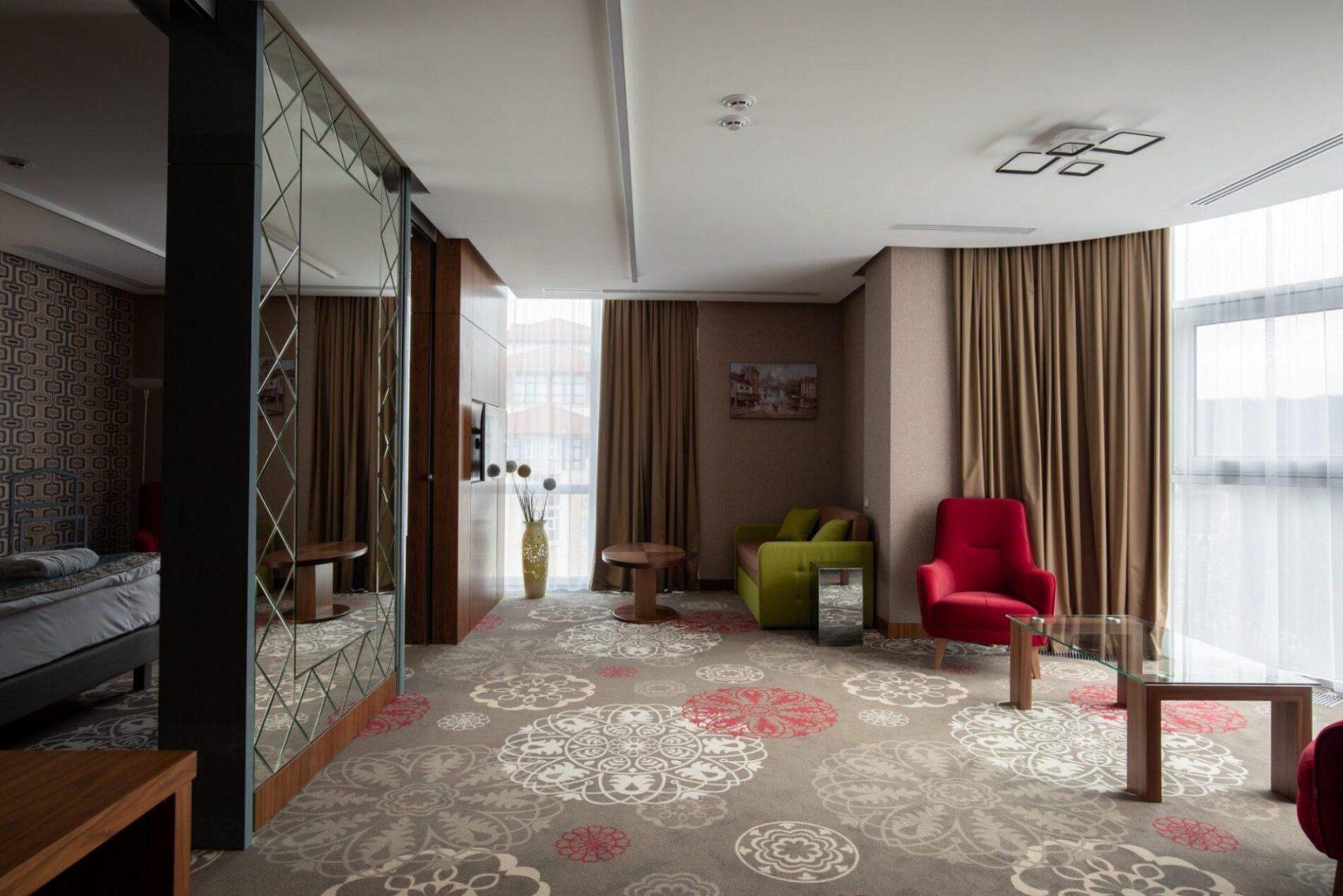 3 persons
180 cm
65 m2
Check-in / check-out time is 14:00 / 12:00
The best place to relax with loved ones. The room has two rooms separated by glass doors. The room has a double bed with an orthopedic mattress, a comfortable sofa, as well as the possibility of placing a baby cradle (for children up to 3 years old). A cozy atmosphere is created by exquisite textiles and thick BLACKOUT curtains. At your disposal is a modern TV, where you can watch the latest news, movies, series and shows in HD quality. The bathroom has high-quality sanitary ware, cosmetics, towels, bathrobes and slippers. We provide unlimited access to Wi-Fi, telephone, and guarantee high-quality service. The panoramic windows of the room offer a view of the central alley of ARDEN PALACE or the National Nature Park "Podilskyi Tovtry". Choose your view from the window and enjoy peace and quality rest.
Accommodation (1 or 2 persons)
In addition, meals on the Swedish line (breakfast, lunch, dinner) and use of the aqua zone (09:00-21:00) are paid.
A tourist tax is additionally paid
book a room