Spend the New Year holidays at Arden Palace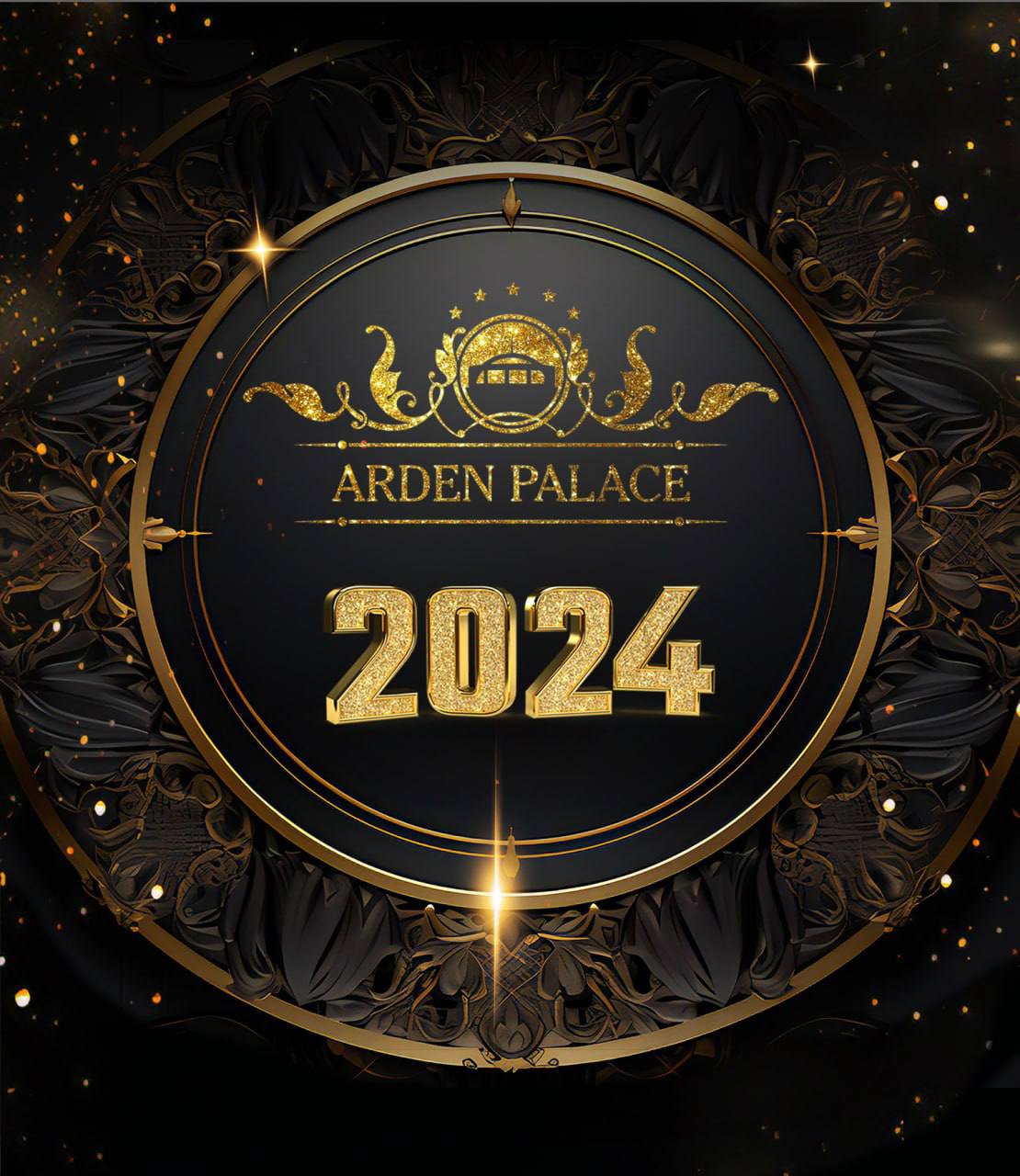 A festive program from the presenter, performances by cover bands, contests and animations for children, a paper and LED show - the vacation will give you impressions and the desired rest.
Let's get to know the performers better and look forward to the weekend.
10% з кожного проданого квитка будуть спрямовані на потреби ЗСУ.
Розважальна програма
30 ГРУДНЯ
СВЯТКОВІ ПЕРЕДЧУТТЯ
11:00 – 16:00
Денна анімація для дітей «В пошуках Новорічних Чудес»
18:00 – 20:00
Святкова вечеря у супроводі живої музики
20:00 – 22:00
Зимові драйвові композиції від талановитих запальних хлопців кавер-бенду «ВИДРОВІДОЛИ»
31 ГРУДНЯ
НОВОРІЧНА ПОДОРОЖ З ARDEN PALACE
21:00 – 22:00
Welcome to the Special Zone

Келих ігристого на вході, чаруючий саксофон, незабутні фотознімки на пам'ять

22:00 – до останнього гостя
Розважальна програма

–      Вишукана новорічна святкова вечеря;

–      Ведучий Андрій Кушнір створить новорічний настрій і подарує приємні емоції;

–      Гості Новорічної ночі – улюбленці всієї України – мегапопулярний харизматичний «FRANKO BAND», потужний український кавер-гурт «ELTONCLAPTON» та неймовірний, дуже яскравий «TIMES BAND»;

–      Феєричне LED SHOW вечора від справжніх майстрів танців «MetanoiaShow»;

–      драйвові танці до світанку із запальним DJ

Благодійна частина

10% з кожного проданого квитка на святкову програму Arden Palace будуть спрямовані на потреби ЗСУ

21:00 – 01:00
Для хлопчиків та дівчаток від 4-х до 12-ти років

–        Чарівна пригодницька подорож з улюбленими Супер героями, Зимовим Паном та Сніжною Красунею;

–        Дивовижне, по-справжньому казкове Паперове шоу від світлодіодних гостей свята;

–        Ігри, конкурси, запальні танці, новорічні майстер-класи;

–        Професійний фотограф, подарунки та смачний гостинний фуршет з тортом!

1 СІЧНЯ
ПОДОРОЖ У СВІТ ЗДОРОВ'Я, ВІДНОВЛЕННЯ ТА КРАСИ
10:00 – 12:00
Святковий бранч

Перший святковий сніданок на свіжому морозному повітрі під супровід живої музики від запального народного гурту

11:00 – 16:00
Новорічна анімація для дітей

Фантастичні зимові пригоди з веселими Ельфами

20:00 – 22:00
Музичний вечір

Святковий вечір подарує і, з перших хвилин, по-справжньому запалить топовий кавер гурт «Perfect Boys Band»!

22:30
Караоке вечір з драйвовим МС
30-31 грудня та 1 січня Медичний центр і СПА-центр працюють у штатному режимі
Reservation: 0 50 811 07 51
We are waiting for you 30.12-02.01
Sataniv village, st. Kurortna, 40 (Khmelnytska region)